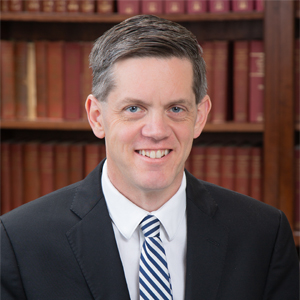 (617) 742-0208 x 240
jshaw@segalroitman.com
Before contacting this attorney,
please read our Terms of Use.
James A.W. Shaw is a partner at Segal Roitman, where he represents unions and employees throughout all sectors of the economy, including construction workers, academics, bus drivers, financial services employees, and public employees, among many others.
He appears regularly before the state and federal courts, the National Labor Relations Board, Mass. Department of Labor Relations, the Mass. Commission Against Discrimination, and in arbitration. James litigates claims of wrongful termination, discrimination, union contract violations, and unfair labor practices. His focus includes defending the free speech rights of unions and employees, particularly in the areas of social networking, workplace privacy, and labor picketing and protests. James is a member of the Mass. Employment Lawyers Association, Mass. Bar Association, Boston Bar Association, the Lawyers Coordinating Committee of the AFL-CIO, and the American Civil Liberties Union, and has taught labor law at Northeastern University School of Law and Boston College School of Law. James has been named a Super Lawyers Rising Star for the past several years.
James has been an attorney at Segal Roitman since 2007 and became a partner in 2013. Previously, James was president of UAW Local 2322 in Western Massachusetts, where he represented and organized workers in higher education, child care, and human services. He frequently teaches continuing legal education seminars and has spoken widely at academic and community forums about labor organizing, social networking, health care, and higher education. He previously has taught sociology at the University of Massachusetts, Amherst, and has worked as a newspaper reporter in Worcester.